For the past almost two weeks, I've been at the bedside of X, a loved one, during an extended hospital stay for a fever of undetermined origin. My main role, as my dear readers may imagine, was to keep the stupers (short for disarmingly stupid persons) at bay. Incidentally, X is now fine and home.
This hospital is world renowned and justifiably so. Traveling harpists float serenely from room to room entertaining forlorn patients, while the walls and corridors (of which there are many) practically burst with colorful pieces from Picasso to Frank Sinatra.
I'm happy to report that the physicians were exceptional; mostly concerned, cautious and vigilant at exercising thought before acting. However, here's the problem: the number of doctors and residents attending each patient daily, is enough to successfully wage war against the city of Harmony, California (population 18). At any given time, there could be eight people in a patient's room. And they didn't communicate with each other. Add to that, the social worker, nurses, nurses-in-training, nurse's assistants, menu planner, meal deliverers, blood drawers, room cleaners, transporters (not the Jason Statham variety, but the kind who chauffeur patients in gurneys to travel from floor to floor), and helpful volunteers, and suddenly the odds favor stupidity.
For instance, on Day 5, I decided I would no longer argue with overzealous residents who ordered chest x-rays with wild abandon. I decided to be quiet that day. Either that or explode with revolutionary outrage.  Apparently, my silence caused great worry. The social worker (who'd been keeping a close eye on me for days) feverishly raced up to ask if I was okay. I nodded. Then Dr. B (in charge of the resident team) who'd overheard the social worker, asked if I was certain I was really and truly okay. I told him I was rock solid. His response,
"Nobody is that solid. You really should seek some help."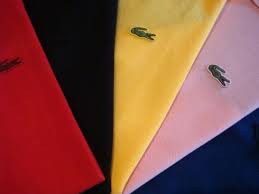 I absolutely did feel solid. Did I need help? I'd shoved aside inaccurate diagnoses and predictions of dire illnesses as being the cause of the fever and still managed to keep my head, even though such pessimism caused me great distress. Just how well did Dr B know me, anyhow? Did I show signs of strain? Or sure, my nail polish was beginning to chip, and I did wear the same red Lacoste shirt two days in a row, but I felt fine and knew the situation would soon be over.
Two days later, a virus was found to be the culprit and the Infectious Disease Specialist (whose very voice oozed calm and comfort) announced that X could go home. However, X did not go home because the other groups and specialists took three more days to reach agreement that X really could leave.
Was this stupidity or an acute state of caution? Does it really matter? What does matter is the ability to remain attuned to what's important and to act accordingly.  If we act self-righteously, which I'm afraid I am guilty as charged whenever I believe that I know all, or if we constantly shift values to fit what we want, then we are not using our minds properly.
Think.
Keli
Keli@counterfeithumans.com